Pests
Inquire or Ask for a FREE Quote
Muncie Pests
Pest Control of Muncie can handle a variety of pest issues and while they aren't all listed here, we wanted to provide a little information regarding the common pests we regularly treat for in the Muncie, Indiana area. We encourage you to call us at (765) 215-2214 regardless of the actual pest invading your space – we're here to help you!
Ants
Ants are by far one of the most annoying pests to endure – especially if they find their way inside your home. They will likely be on your kitchen counters and other areas in your kitchen and the bathroom is also a preferred spot for Muncie ants. Our Muncie ant control professionals can identify the kind of ant invading your property and then treat it accordingly. Many times homeowners are unsuccessful with their attempt at home ant control because many store-bought products target specific ant species only. Our commercial grade solutions are going to do the trick without the hassle!
Beetles
Muncie beetles are no stranger to invading homes and properties, however they're mostly an outdoor pest. Certain beetles can cause certain damage, regardless of how minor or severe that damage may be you likely don't want beetles hanging around. Our Muncie beetle control solutions help eliminate existing beetles because we can use the appropriate solution for the particular kind of beetle issue you have. If you're already aware of what kind of beetles are invading your space or if you need help identifying them, our experts are standing by and ready to assist.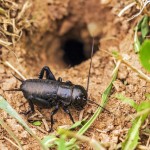 Crickets
While not all crickets cause damage all but one species has the ever present chirp that can become rather annoying after a short time. When crickets invade a property the noise can be overwhelming and crickets are not the easiest pests to get rid of. Our cricket control specialists are ready to help you though. We can advise on potential areas the crickets could have entered inside from and recommend options for fixing that issue to prevent future crickets.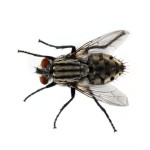 Flies
Flies are annoying pests in that they fly around everywhere and land on anything, including your food. Having flies in the kitchen can be a gross nuisance but it's important to address the flies if you're noticing a significant number of them inside. Our fly control experts can help you identify where they may be coming from and advise on the best methods for eliminating them.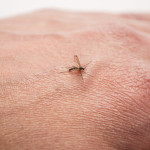 Mosquitoes
Have a lot of mosquitoes around your home or property lately? Mosquitoes will breed where standing water is easily accessed but doing away with the unnecessary water sources around your home can help lower the mosquito population on your property. Our mosquito control experts can advise on the best methods for preventing the mosquitoes once we've come out to treat the exterior and located all the breeding spots to treat effectively and accordingly.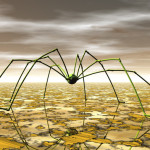 Spiders
While the majority of Muncie spiders should not alarm you, we encourage you to call us or another spider exterminator immediately if you suspect you have dangerous spiders like a black widow or brown recluse. We can safely eliminate the harmful spiders and treat for all types of spiders around your property. Spiders typically end up indoors accidentally or in search of food which are the other small insects and bugs in your property that go unseen.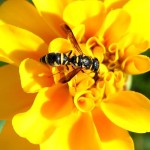 Stinging Insects
Being bothered by wasps, bees, hornets, yellow jackets or another type of stinging insect? Our expert stinging insect exterminators can help you get relief. Certain stinging insects pose a threat in that their sting can be very painful and some can sting multiple times putting you at higher risk. If you notice any nests or hives around your property, swarms of bees or other insects we encourage you to call our expert bee and stinging insect control exterminators right away. We have skills and training to safely eliminate stinging insect threats on your property.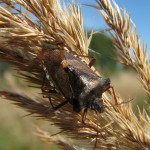 Stink Bugs
Stink bugs are unique looking pests but can put off a foul odor if smashed, stepped on or when they feel threatened. Stink bugs are often seen on the sides of structures and can accidentally end up inside the home. Should they be taking over your property or you've been noticing an increase in the number around your property call our Muncie stink bug control experts.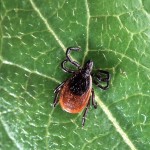 Ticks
Ticks, like fleas, are a common but unwanted pest in Muncie, Indiana. Ticks can be difficult to get rid of as well if they've been left alone long enough to infest your yard or property. Stray and wild animals can easily bring ticks to your lawn and then you could easily carry them inside unknowingly. While having pets increases the chance of a tick invasion, properties that do not have pets are still at risk for tick issues if they have a lot of critters or wild life running around their yards.